We travel all over Europe!
Availability and flexibility
We specialize in the international transport all over Europe.
Our European network of connections is based on over 200 vehicles. This helps us to reach the most distant regions of Europe, across many countries.
We can start our carriage in Gdynia or any other place in Poland and Europe. You are the one who designates the route of carriage, and our forwarders provide the services fast, reliably and promptly..
International transports: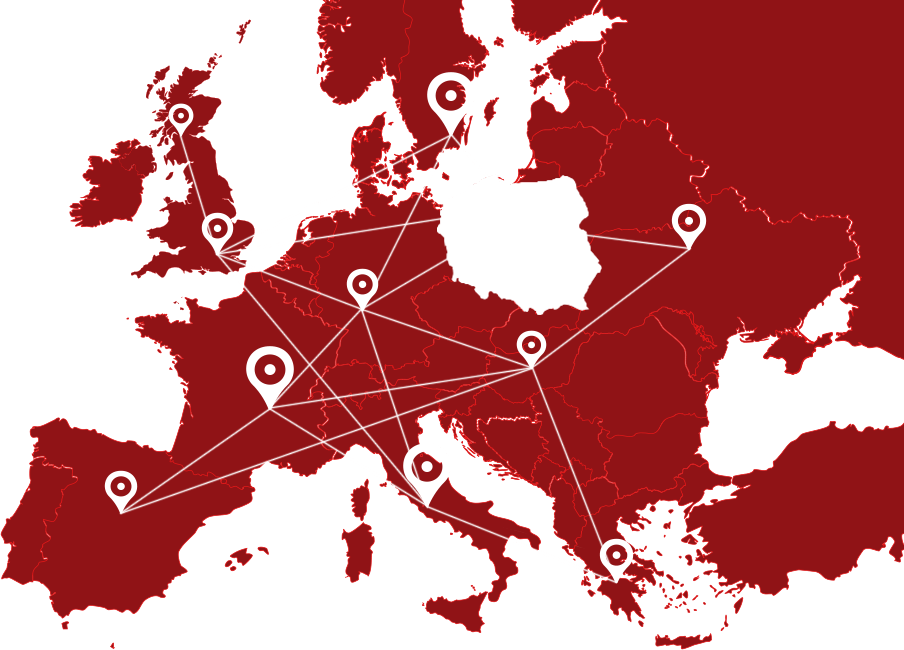 The extensive network of connections enables us to quickly arrange for transport services in most places in Europe..
We do not only offer transport services to and from Poland but also provide transport services between all countries in Europe.
Part load/general cargo transport services
We provide part load transport services and have permanent general cargo links on the following routes:
POLAND – GERMANY – POLAND,
POLAND – UNITED KINGDOM – POLAND.
Express transport services from 50kg to 24t.
"Just in time" deliveries – straight to the production line.
Oversize cargo transport services
We have specialized platforms for transportation of an oversized cargo.
We also arrange for all the permits and provide escort services.