The whole Europe within your reach!
Always where and when you need us
Our express transport service is invaluable in case of emergency situations, when time and prompt delivery is the key to your success.
This option is especially useful for production plants – this is a tailor-made solution including deliveries straight to the assembly line.
Express transport works well also as a security in carriage of exhibits destined for museums, exhibitions, fairs and similar events.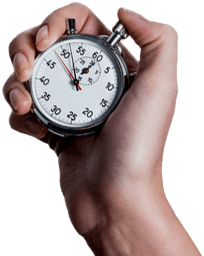 What makes

our offer special?
We carry the cargo in the range from 1kg to 24t
We can adjust to your needs and the cargo specific character by offering optimal selection of the transport manner.
Wide range of vehicles – from buses to tarpaulin-covered trucks up to 13.6m
This allows us to handle a wide range of orders and transport services. We will select the best vehicles to handle your order efficiently.
Special orders can be placed any time
We understand emergency situations and the deadlines. We accept special orders any time – to help you solve your problems and assure your peace of mind.
Short time of reaction and organization of transport
When you are short of time, being idle does not help. We can offer you solutions to minimize the time of transport activation and the vehicles' availability.
Transport without reloading – straight to your destination
We can provide you with continuous transport, with no reloading of cargo affecting the delivery time.
Guaranteed deliveries all over Europe
Time always matters – every second is important. Our transport reaches every recess of Europe in the shortest time possible. Our Bus carriages to UK are handled in 24h.
Our network of connections
We will take care of your cargo and plan its route to reach its destination by the shortest way.
With us you will be in touch with a forwarder who keeps you updated.
Experienced team and experienced drivers
The human factor is the key to efficient transport. We employ only experienced forwarders and excellent drivers.