Perhaps your cargo doesn't fit the standard EUR-pallet?
The end of additional costs
If you need to deliver nonstandard size cargo fitting our trucks, you will always pay standard cargo price – with no additional costs when your cargo does not fit the EUR-pallet shape.
For all the courier firms the standard additional cargo has a size of 120/80 cm (EUR- pallet). For Mat Logistic Company the size of 300/100cm is treated as standard!
For us any cargo fitting the truck is a standard – we do not expect our clients to fit their cargo on EUR-pallets.
In case of additional cargo we calculate the rates according to the occupied space on the vehicle floor. It does not matter, packed on EUR-pallet or not, for us it does not make much difference in terms of costs.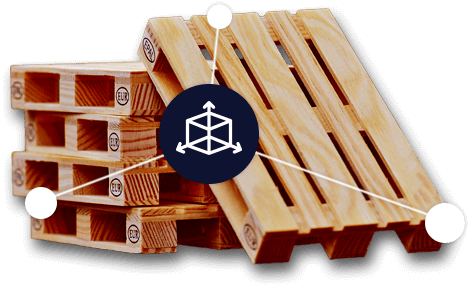 Groupage Transport Without Reloading
In 98% of cases the taken over cargo is not reloaded, which shortens the time of carriage and increases its safety.
The majority of damages in transport take place during the reloading operations.
We are doing our best to avoid the reloading and to cause the organized transport of additional cargo reach the consignee – in the way it was loaded by the consignor.
You can trust us with carriages of many specialized machines and other "sensitive" commodities.
We adjust the term

of the groupage cargo receipt to the client
We are not limited, as other forwarders, by the fixed time of the cargo receipt.
We can organize the process of transport in such a way that the term of the cargo readiness for dispatch is adjusted to the consignment.
What kind of groupage cargo

do we carry most often
Our groupage lines organize transport of groupage cargo not only on the standard pallets. We group the cargo in such a way that we will always find some space for:
metal sheets, steel bands
and other steel profiles,
precast concrete,
steel constructions,
elements of scaffolds,
ferrous casting,
building materials,
fuel tanks,
parts for floating units, yachts etc.,
production machines and devices,
control cabinets,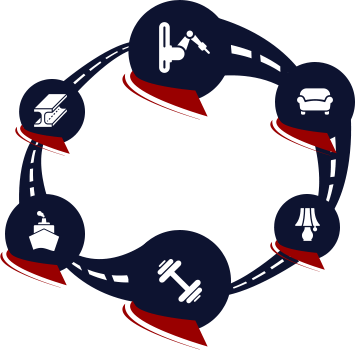 Do not pay the courier related expenses

take our offer
We carry non-palletized additional cargo all over Poland and Europe.
Every day we collect and deliver the cargo on the following routes:
POLAND ENGLAND
POLAND GERMANY
POLAND BENELUX
POLAND FRANCE
POLAND ITALY
POLAND CZECH REPUBLIC
POLAND SLOVAKIA
POLAND SCANDINAVIA